Available connector Pins:4P~64P
Crimping range;4-40P one fixture,40-64P one fixture
Productivity:600/H
Air pressure:6-8KG
Voltage:AC220V 50/60HZ
Weight;20KG
Size:250*200*330mm
1.Special for crimping 4-64P IDC flat cable connector instead of hand pressure pliers.   
2.Low gas consumption, low failure rate, easy maintenance.       
3.With the use of bakelite base, simple operation, wear resistance, high precision.     
4.Applicable to crimping IDC connector to ribbon flat cable.         
5.After the product is pushed into the automatic stamping, after the cylinder reset. Easy to learn.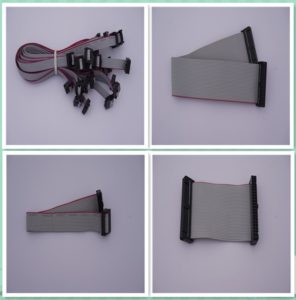 Accessories